Galmudug: Al-Shabab fighters defeated in battle in Baxdo
1 min read
Reports from Ba'do (Baxdo) village in Galgadud region say that Ahlu-Sunna forces and locals have repulsed an Al-Shabaab attack on the area this morning which started with bomb explosions.
According to local residents, the fighting lasted for several hours and Al-Shabaab suffered heavy casualties, with many of the Al Shabab fighters bodies laying all over the district.
According to local reports, al-Shabaab had at least 20 of their fighters killed and wounded many more.
The group was unable to take the bodies after fierce resistance from forces loyal to clerics in Baxdo, who were in the district reciting religious teachings there.
Three people were killed and five others were injured in the fighting, according to Ahlu Sunna officials.
Al-Shabaab has previously tried to capture Baxdo, but has not succeeded, and there are forces loyal to Ahlu Sunna clerics who have large Islamic madrassas there.
keep up-to-date on MTVSomali.com for any new developments regarding this overnight story.
WARNING: GRAPHIC PHOTO BELOW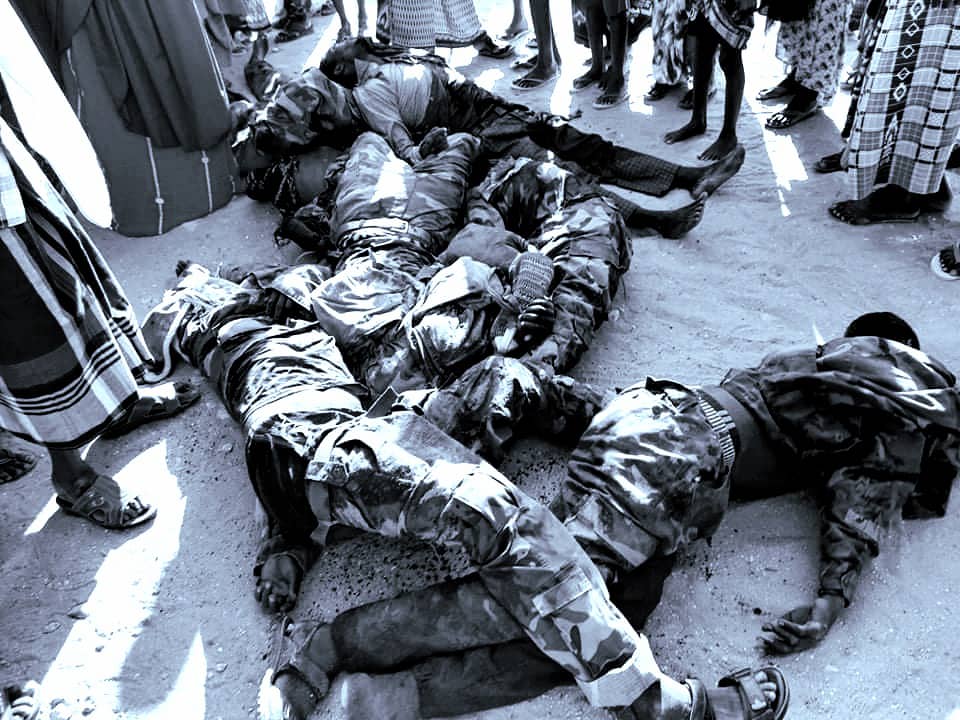 RELATED ARTICLE
President Hassan Sheikh issue's statement on the Baxdo attack