The Governor of Banadir, Yusuf Madale, who spoke to the media at the scene of yesterdays twin bomb explosion in Soobe junction, confirmed that several bodies were recovered from the ruins of the buildings.
The governor said that many people are still missing, neither alive nor death, and it is believed that they are under the rubble, and a strong rescue operation is still underway at the site.
"It is the second day that there are still dead bodies under the rubble. Many people are missing.. I thank the workers and other people who are involved in this difficult rescue," said the Mayor of Mogadishu.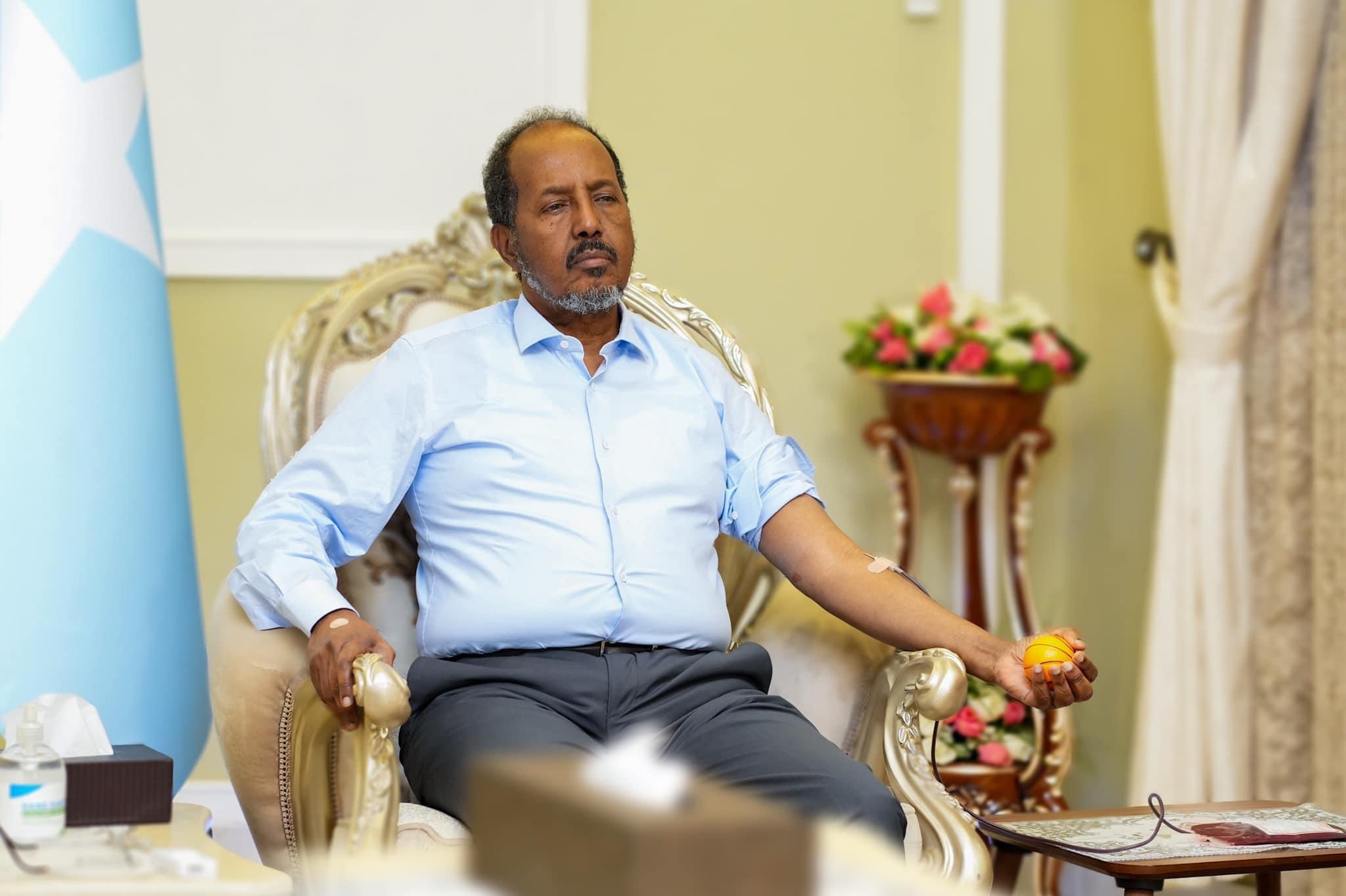 The emergency rescue is being carried out by local government workers and volunteers, and there are more than 50 people unaccounted for and missing and have not yet been found alive or dead.
Many young people went to the hospitals in Mogadishu, donating their blood, to save those in need.
This comes after the public was asked to donate blood, as the hospitals do not have blood to transfuse the many injuries that have been inflicted.
Officials of the Somali government also donated blood.
The President of Somalia, Hassan Sheikh Mohamud, donated blood to the injured, and asked the community to help the their fellow people.
The president reiterated his call last night for all Somali people to stand up for the rescue of their fellow countrymen and women who suffered from the terrorist explosions that happened yesterday at the Soobe junction.
President Hassan Sheikh praised the different sections of the Somali people who have lined up in the heat to donate blood, water and food, clothing and other important materials to the injured.
RELATED ARTICLES
Mogadishu: Al-Shabaab launches an attack on the Ministry of Education